If someone was to ask me who my favorite artist was today, I would most likely name the late Prodigy (Albert Johnson) of the 1990s hip hop duo Mobb Deep.  Prodigy died at age 42 in June 2017 reportedly due to complications of his lifelong battle with sickle cell anemia.
But Prodigy is actually an interesting figure in the landscape of Russia and conspiracy theories too. He is the man who brought a paranoid belief in the Illuminati to hip hop.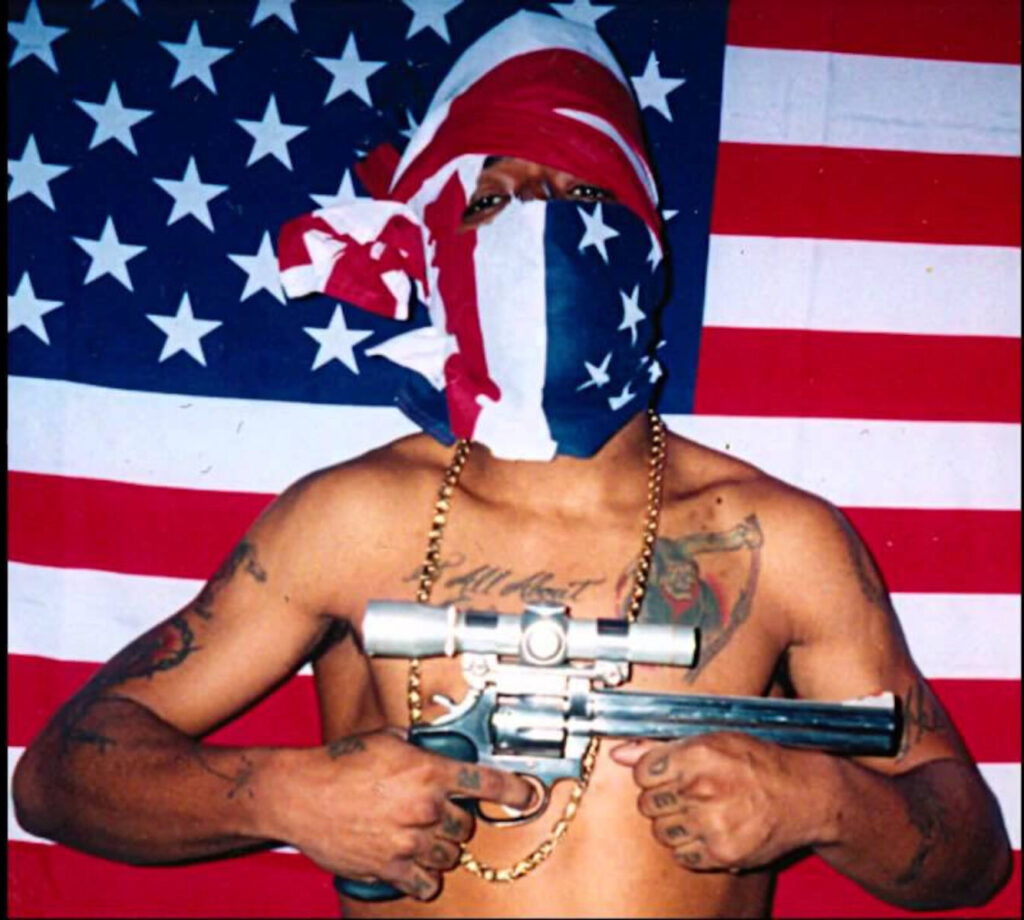 It seems Prodigy was fascinated with the conspiracy theories of radio broadcaster Milton William Cooper ("Bill Cooper"), who was shot by police in November 2001 during a failed arrest at his Arizona home.
As a conspiracist, Cooper has been seen as involved with the right-wing militia movements, as well as being a forerunner of the QAnon movement and a factor in the emergence of a false flag conspiracy narrative about 9/11. He seems to have overlapped with Alex Jones' rise as well, especially to support the kind of insurrectionist behavior which recently peaked in the US in January 2020.
Prodigy claimed to have read Cooper's manifesto Behold a Pale Horse six times; and Cooper's writing apparently reinforced beliefs that Prodigy seemed to hold about imagined government conspiracies like HIV-AIDS being created at Fort Detrick, and the CIA moving drugs into Black communities.
(Of course, there is strong evidence that Russian active measures were behind the AIDS conspiracy theory as well as the rumors about CIA moving drugs in cities. )
In particular from a conspiracy angle, Prodigy was known for an interest in the Illuminati, and was one of the first to inject the idea into hip hop which would become an obsession within the rap industry.
Echoing Cooper's approach to conspiracy narratives; when Prodigy dropped his iconic lines (@1:00 below) about the Illuminati on LL Cool J's 1995 tack I Shot Ya,  "it was the beginning of an entirely new school of thought in hip-hop, one as intelligent and informed as it was suspicious and paranoid."
Around the time of his death in 2017, Prodigy was reportedly even working on an Illuminati musical. In the below interview, he described his intention in introducing the term into the hip hop discourse.
Over time, it seems that a rivalry between Jay-Z and other artists associated with Prodigy led to a consistent pattern of rumors identifying Jay-Z with the Illuminati in a negative fashion. Prodigy apparently said: "J.Z. knows the truth, but he chose sides with evil in order to be accepted in the corporate world. J.Z. conceals the truth from the black community and the world, and promotes the lifestyle of the beast instead."
Over time, it seems that this kind of belief which linked Jay-Z to the Illuminati has indeed morphed into a QAnon focused conspiracy.
My own focus on the Illuminati had pointed towards a Tsarist influence on the group in line with the 1700s conspiracy theories of Abbe Barruel. Barruel suggested that Catherine the Great had conspired with the Illuminati in the context of the French Revolution. Many of the enduring symbols of the Illuminati, such as an identification with the Roman goddess Minerva and an "all seeing eye" – were also related to symbols about the contemporary reign of Catherine herself reflected in art and coinage.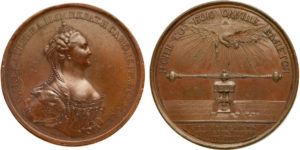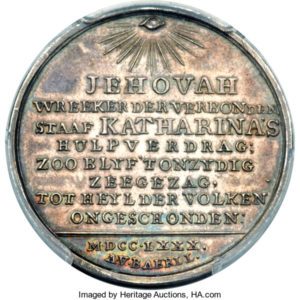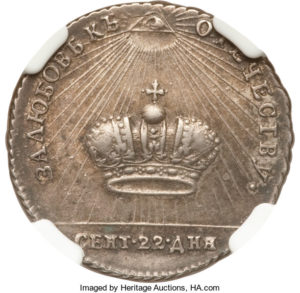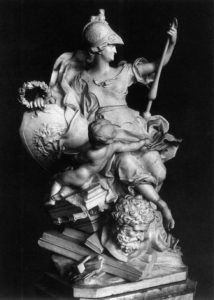 Later in the 1930's, it was the Russian influence dupe Henry Wallace who was instrumental in adding the great seal symbolism which included the all seeing Eye of Providence to US currency.  Perhaps just a coincidence, but it seems unlikely to me.
Given that my own obsessions with imagined Russian conspiracies have been a large part of my life since 2016, it has always been interesting to me that in the six months before his plausibly natural, and yet untimely death – likely in the time he was working on his musical – that my favorite artist Prodigy had been in Russia in December 2016.
When I dug a bit deeper into his family too, it was interesting to note that Prodigy frequently mentioned his paternal grandfather, Budd "Big Budd" Johnson's musical tours in Russia – and often seemed to emphasize Russia of all the places which he visited. (Big Budd was a jazz musician who toured with Quincy Jones and was inducted to the Big Band and Jazz Hall of Fame.)
While it was sad for me to note that Prodigy apparently had been misinformed in his Illuminati and conspiracy research, it has proven interesting to learn a bit about Bill Cooper and where he fit in the conspiracy landscape of 2001 and earlier. Cooper might be someone worth returning to – including looking into whether his military background in the Navy may have led him to be a recruitment target for a foreign adversary.
In the end, it seems unlikely Prodigy died for getting too close to the truth of the Pharaoh's pyramid. But, I do wonder what he'd think about Russia's potential role in revolutionary art.
While I suppose that Russian disinformation narratives somehow got in Prodigy's head, and I don't agree with his misinformed interpretations of conspiracy,  or advocate for hardened criminality – my ears agree entirely with the realness of Prodigy's aggressive and intellectual lyrical style.
Enjoy what I think are some of Prodigy's best rhymes in the tracks below.