From the start of this pandemic, it has been likened to a war – especially to our generation's equivalent experience of a world war.
Although this war seems to primarily affect civilians, as of today (January 3, 2021), the US has experienced more than 350,000 deaths due to COVID-19; this is more than the  approximately 53,000 U.S. combat deaths in World War I, and it seems likely that within months casualties will eclipse US WWII combat death totals of 416,600.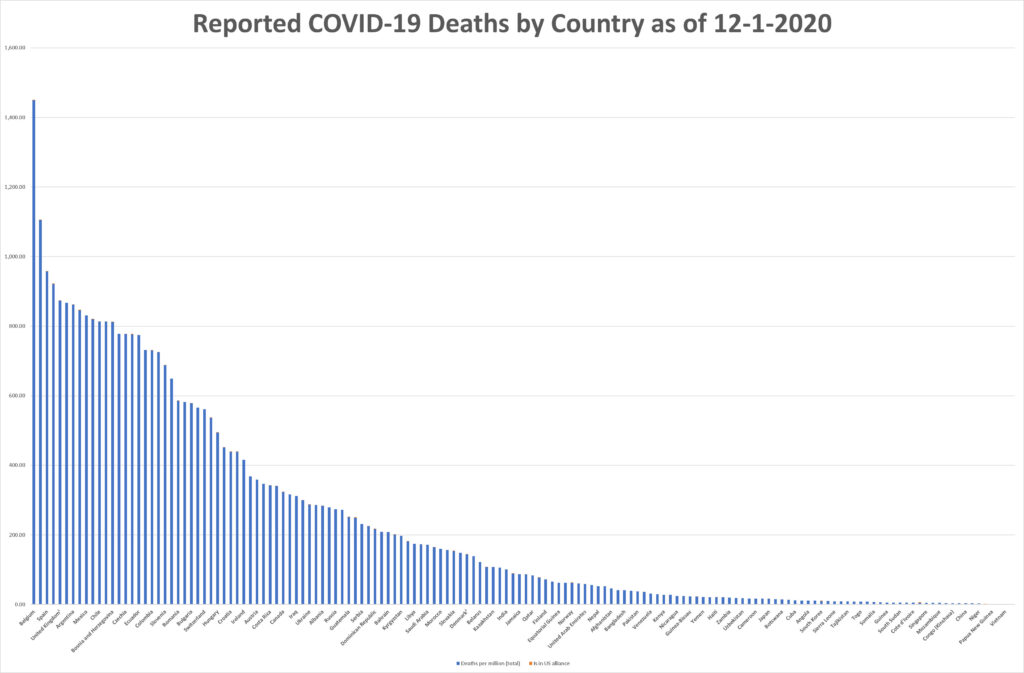 Of course, a comparison with the global influenza epidemic of 1918 may be more apt in this case. The influenza infected almost 25% of the planet. It killed nearly 45,000 American soldiers – almost equivalent to the overlapping US combat deaths in World War I – and caused 675,000 deaths among American civilians.
It seems reasonable to state at this point in history, that the current pandemic is taking on some features which give it some feature similarity to prior world wars and pandemics from the perspective of the public experience.
With that said, we are objectively in a pandemic – but are we objectively in a war? Continue reading "Coronavirus as Hybrid Total War (Correlation is not Causation)"