This is a bit of a silly post, and I guess it would be foolish to underestimate the bounds of human poor judgement when applied to weapons system design. That being said, to me, all the Russian weapons like hypersonic nuclear cruise missiles, megabombs, pollution-causing tsunami torpedoes, and earthquake weapons seem like something a little boy in the 5th grade would dream up. So I do have it on good authority that the next major innovative weapons system chosen for development as the result of the national Russia Weapon Design Bureau Competition is the:
Great Patriotic Shark Atomic Bomb Cannon
Entering Service 2028
Designed by Alexei, Age 11, Krasnoyarsk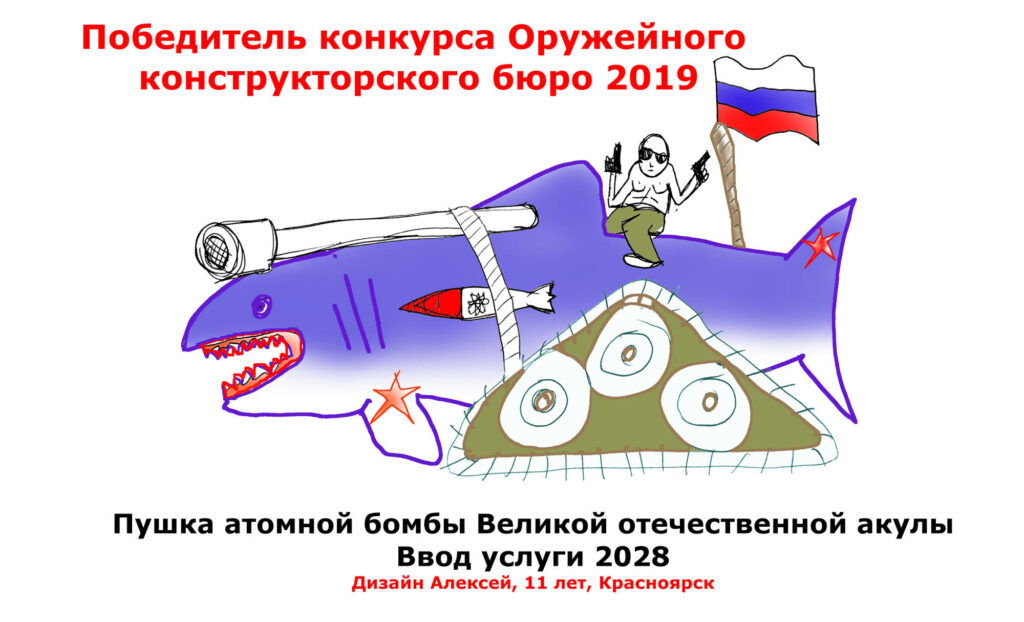 Runners up (which may still be considered for future development) were announced as:
Giant Robot Dinosaur (with Laser)
AIDS Gas Cloud Printer
Nuclear Bomb Teleporter
Asteroid Tractor Beam
On some level I have a hard time believing this stuff even exists; and even if it does you're better off pretending it doesn't.