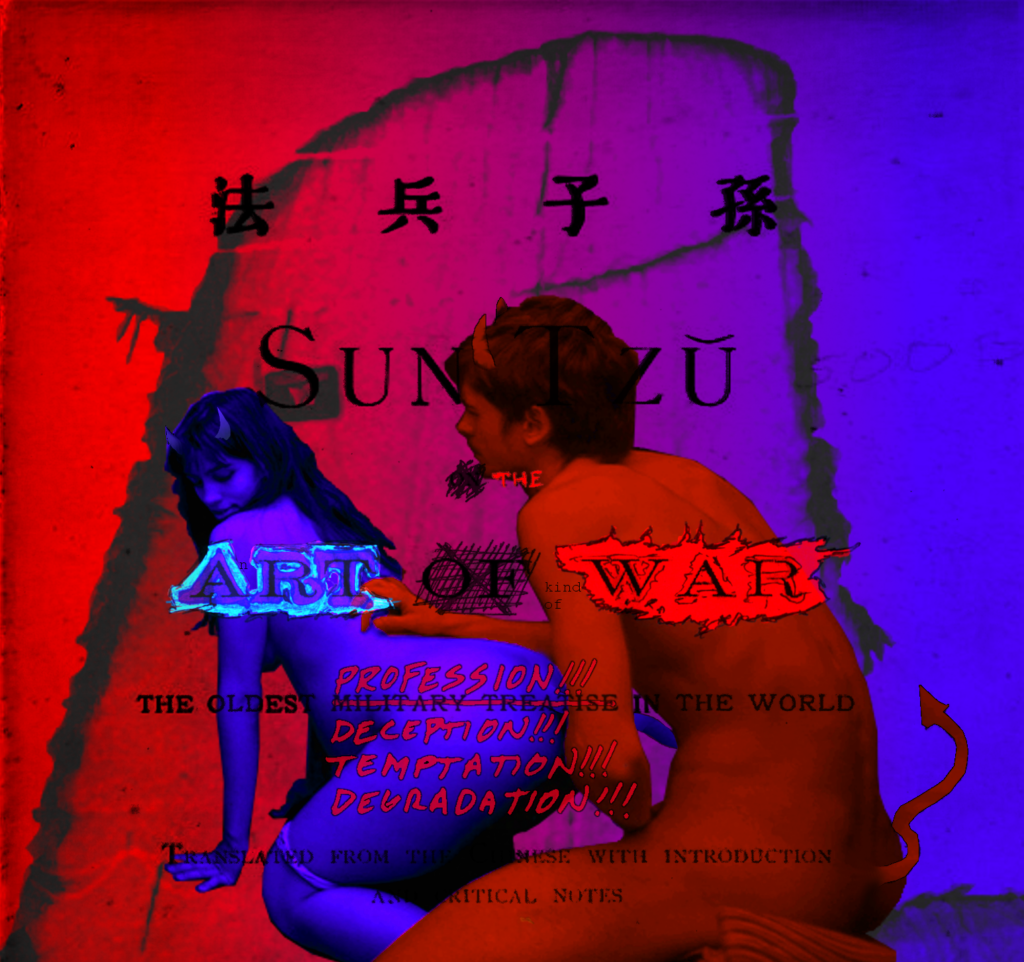 Doing some research lately on Voina and Pussy Riot.  Voina literally intends to create an "Art War".  Now-expelled Voina member Pyotr Verzilov (the man in red) — an accused government informer — is married to current Pussy Riot member Nadezhda Tolokonnikova (woman in purple). Both appeared together in a public orgy, which the above image is taken from. Clearly it is my suspicion that some members of these organizations are working as assets of Russia's non-linear warfare — possibly informed by the contemporaneous post-modern art theories of Vladislav Surkov. 
In a continuation of my research related to the Kabbalistic / Communist practices of Madonna and Roseanne Barr (apparently Verzilov was instrumental in bringing the Pussy Riot controversy to Madonna's attention), I tangentially found a reference to a disinformative site which described 'Pizzagate' as an occult conspiracy, and it showed an image of the Devil Tarot. I was honestly not familiar with this image previously.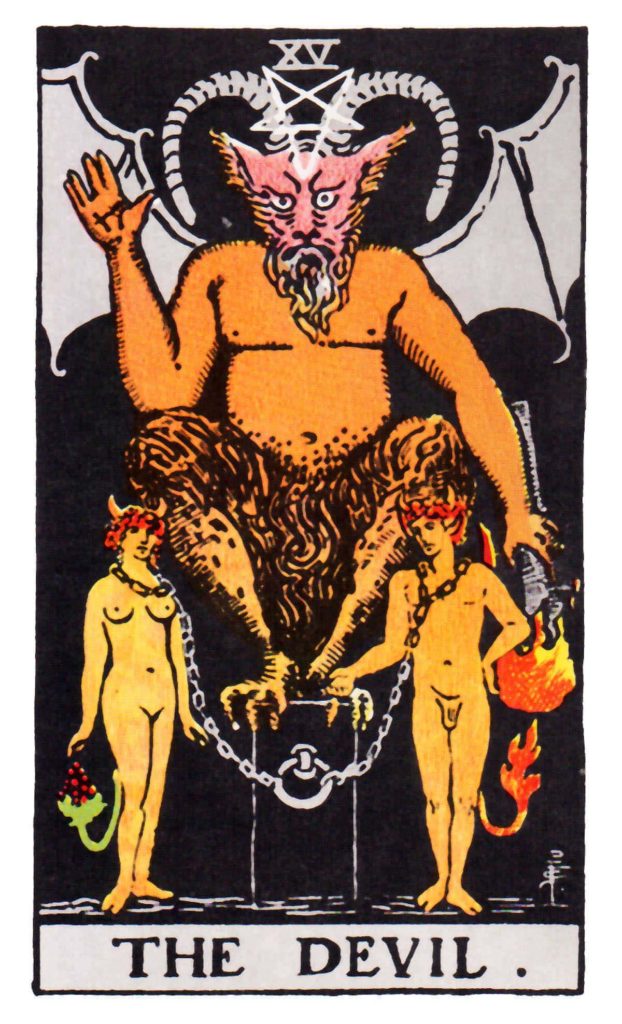 Of course, I could not help but to notice how the left and the right – feminine and masculine in this image complement my model of Russian conspiracism. Thus, I got a bit of a flash of inspiration to create the above artwork using the gender dualism of Pussy Riot and Voina as literally 'explicit' examples.
A giant graffiti penis symbolizing the Russian police state seems to be about as rationally close as you can get to a depiction of the 'antichrist' today; so Voina's "Dick Captured by the FSB" makes an appropriate/artistic stand-in for Baphomet in this 'protest art'.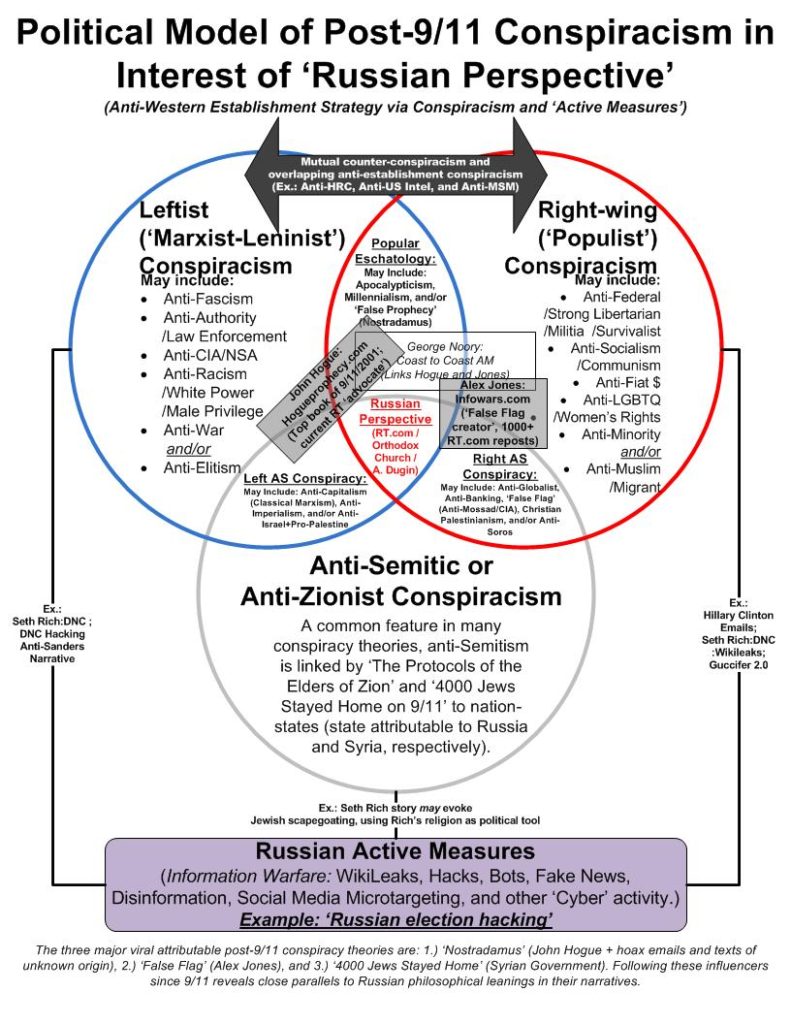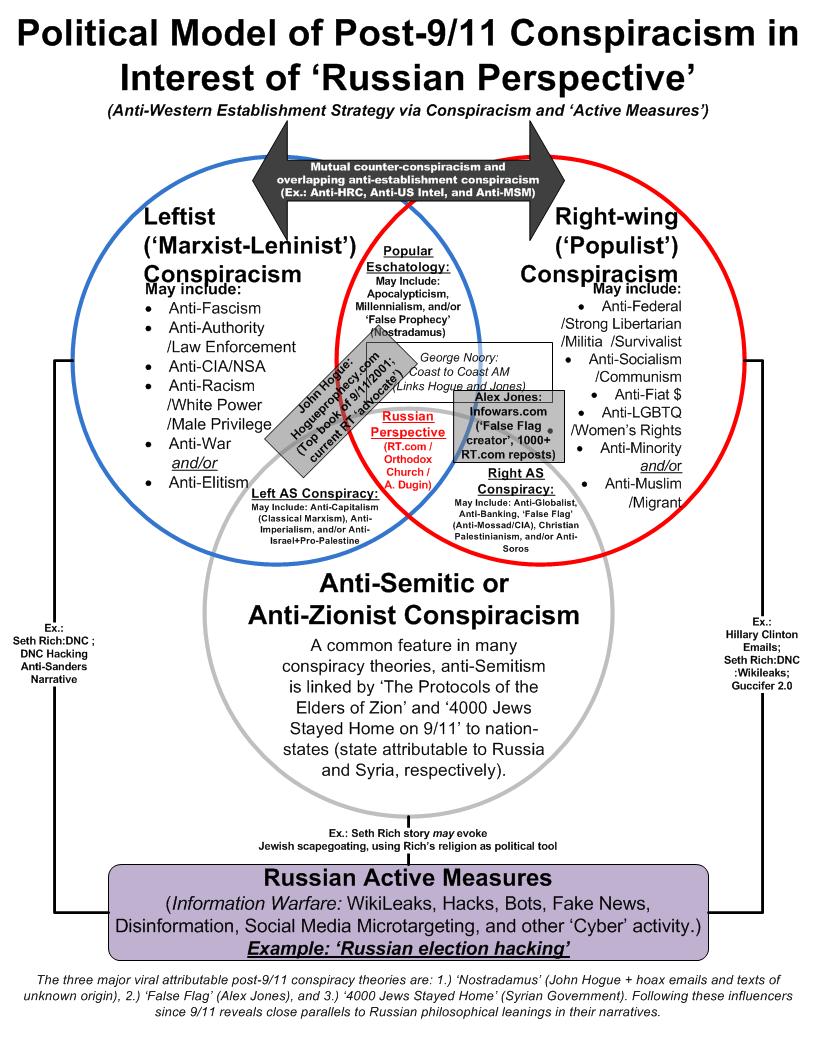 Why does Russia seem to promote both gender extremes in the information war (analogous to promoting both Kabbalah and NRA — or attacking male dominance while building MMA culture)? Is it yet another link to 'occult', 'black magic', or 'satanic' information warfare strategy?