As a kid, I read the book "Bony Legs" but did not pay much attention to it being based on the Russian witch archetype 'Baba Yaga' (I didn't know it was a banned book either!!!). Baba Yaga literally means 'Grandma bony legs'.
Baba Yaga may have parallels with pre-18th century feminist paganisms and she is noted as a dualistic figure who vacillates between good and evil. She is clearly an important figure in Russian folklore too from the 18th century onward; although it is unclear how much of that perspective was informed by prior mythical beliefs. The above link which seems like a credible book review of a history of Baba Yaga points out her interoperability with other witches in such tales.  
In the search for more memes for my 'Art War' (this is not formal but I have a panache for constructing insulting images apparently), I have now conceived 'Baba MAGA' as a quick and dirty paean to Madonna's spirituality and underlying philosophy. For this, I am using the inherent flexibility of the mutually hideous metal-grinned characters to elucidate the parallels with elements of Russian folklore and traces to the Russian occult influences.
From this: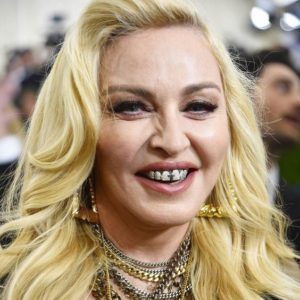 I give you: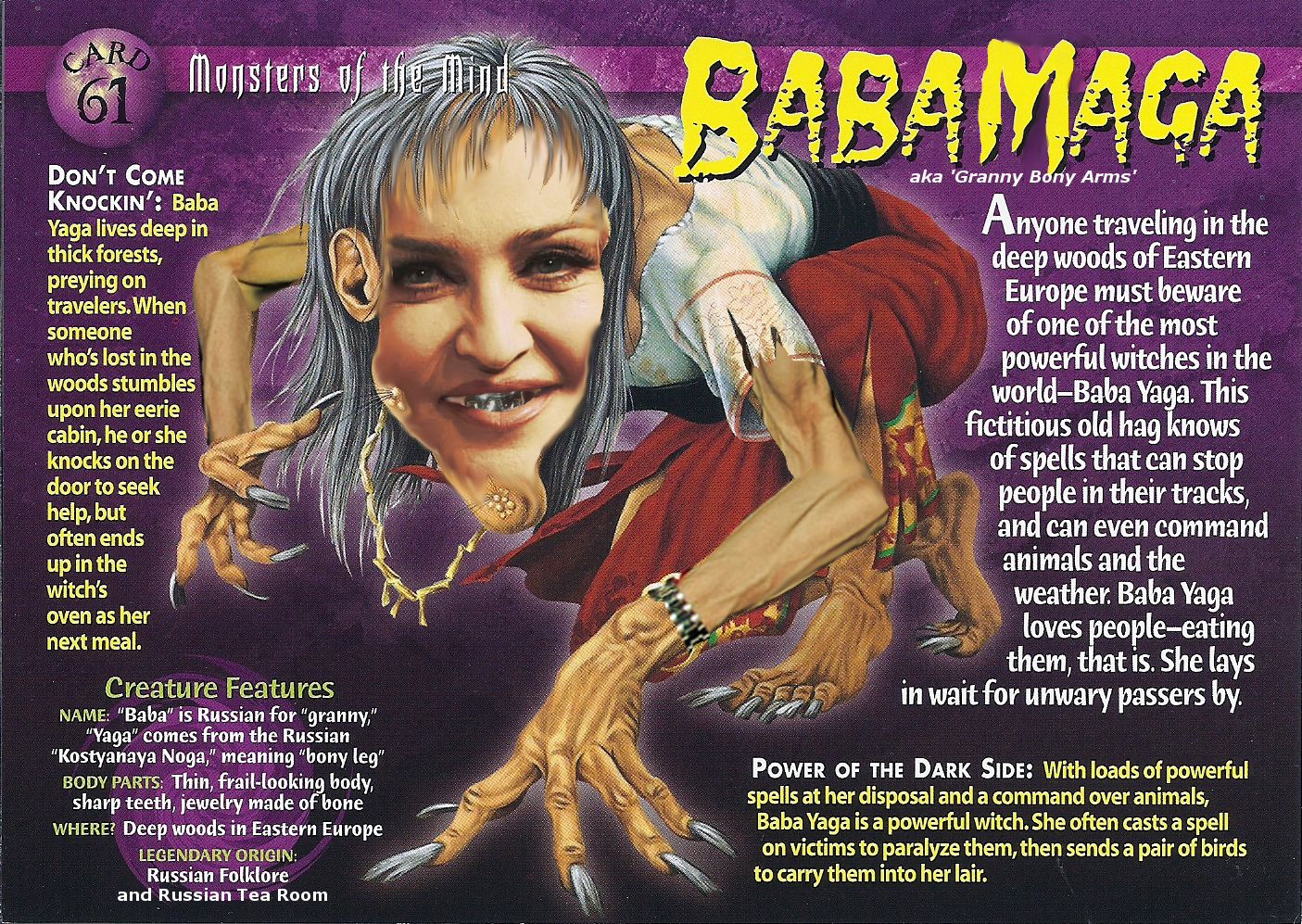 Grandma Bony Arm(s) or Grandmata Hari even.