There seems to be good evidence that pro-Russian conspiracy theorists  often utilize what I call "weaponized suicide". As I think of it in 'information warfare', it is not like someone who walks into a crowded market with a bomb vest and detonates it. It is rather how actual suicides of controversial figures associated with sex crimes can be turned into populist conspiracy narratives which undermine the political establishment (in this case, the US government).
I think these kinds of conspiracies have interesting features to discuss because the ones I've observed affect both 'left' and 'right' political conspiracism. This is the kind of 'divide and conquer' or 'schizowarfare' approach to conspiracy I often observe with Russia and their useful idiots.
Although I suppose this theoretical tactic of weaponized suicide would not be limited to an association with sex crimes (such as the case of Vince Foster, which would be more associated with financial conspiracy), perhaps in a Freudian sense in the modern day, the sex-linked conspiracies have better potential for mainstream virality and mass-appeal.
Here, I'll touch on three examples, two of which I have previously written on. 1.) The case of Deborah Jeane Palfrey, the so-called DC Madame, 2.) the case of Anthony Bourdain, and 3.) the case of Jeffrey Epstein.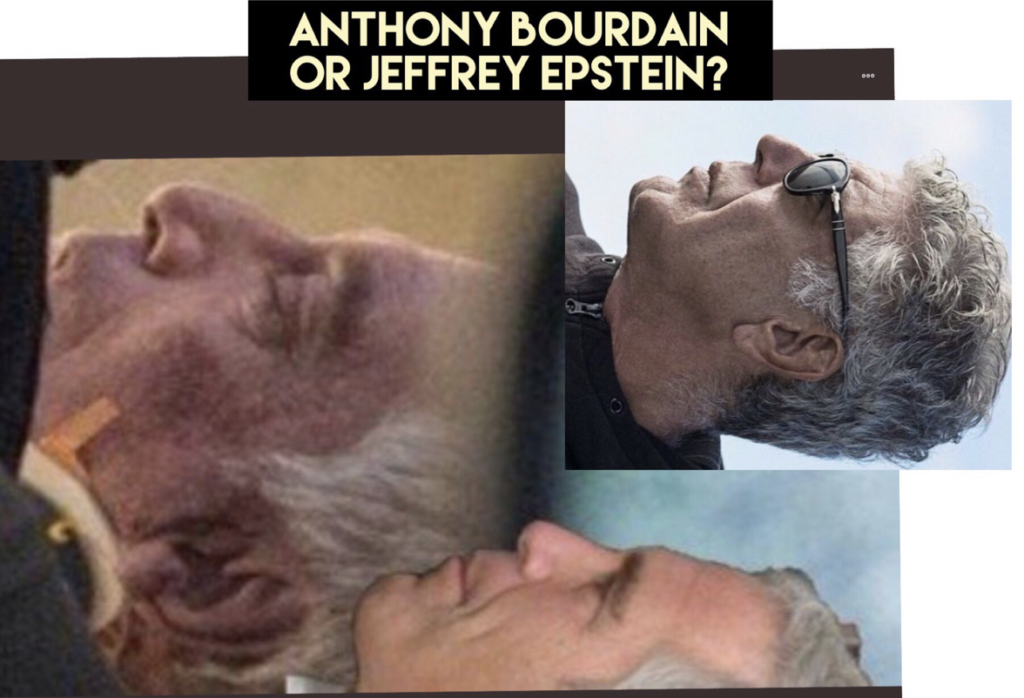 Continue reading "Epstein Didn't Kill Himself: 'Weaponized Suicide' as a Full Spectrum Conspiracy Theory"