Last evening, I attended a virtual lecture on disinformation in which the claim was made that the Russians were responsible for the narrative that the US government created the 1990's crack epidemic in Los Angeles.
In discussion of the topic however, the presenter did not provide the source for the claim, but related it to the well-known case of Operation Infektion or Denver, in which the KGB had created disinformation that the US had begun the AIDS epidemic as a biological warfare program targeting Black people.
While I had previously researched a hunch that the claim of CIA involvement in the crack cocaine epidemic was Russian disinformation, I was unable to find a Russian source; forcing me to leave it in the 'unverified' column. The best I could find was that such claims officially started with American journalist and author Gary Webb, best remembered for his "Dark Alliance" article series (1996) and book (1998).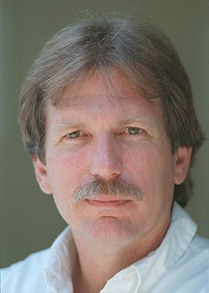 Riding partly on the lingering antiwar buzz of the Iran-Contra scandal, Webb claimed that CIA involvement in the drug trade stemmed from its cooperation with Nicaraguan Contra fighters seeking to overturn the (Soviet-instilled and KGB-linked Sandinista) government of Nicaragua. (Official retrospective investigations revealed some of these resistance fighters backed by the CIA were involved in drug smuggling activities; but not at the scale which has been alleged by Webb.)
Despite my suspicions about Webb, since I hadn't 'cracked the crack story' as Russian disinformation, I've looked into Webb on this blog only so much in the case of his close collaboration with the independent journalist Kristina Borjesson who has been responsible for building a conspiratorial case that the 1996 TWA Flight 800 disaster over Long Island Sound was the result of a missile shootdown – possibly by the US Navy – and was covered up by the FBI.
My conclusions from that research into the 1996 TWA conspiracy theories were that they were more plausibly linked to an Iranian disinformation campaign in retaliation for the 1988 US Navy shootdown of Iran Air Flight 655 in Iranian territorial waters – than that of a Russian one.
However, there was also some evidence that (much like the Nicaragua Sandinistas,) the terrorist groups implicated in previous Iranian retaliatory actions for the 1988 accident (such as the PFLP-GC) had strong linkages to the legacy of the KGB. Continue reading "Gary Webb's "Dark Alliance" helped a Russian information strategy"