Here's a little model I whipped up based on my recent findings on post-9/11 conspiracism. I would encourage you to read Ilya Yablokov's paper: Conspiracy Theories as a Russian Public Diplomacy Tool: The Case of Russia Today (RT) for a greater understanding of how conspiracy theory can be used as an information weapon. Remember, some conspiracy theories ARE state-created.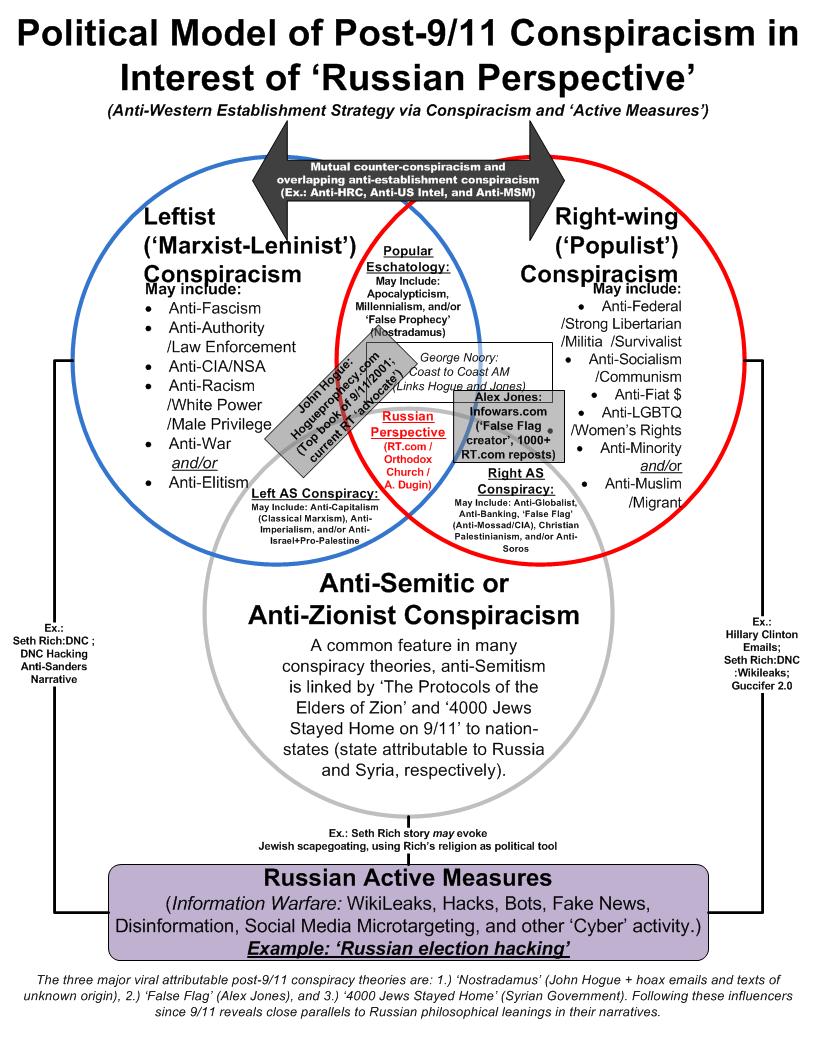 This model isn't implying all conspiracies are wrong, bad, or 'delusional'. Some are real. Certainly, I think being opposed to white power movements is net a 'good' thing. But I am asserting that those kinds of beliefs in opposition to populist anti-minority conspiracism may form the basis for mutual counter conspiracism and social conflict/discord which can be cultivated in Russia's political interest (for example, what happened in Charlottesville).
Also, I propose that the basis for conspiracism seems to be opposition to something which is different or perceived as hostile to the group who theorizes a conspiracy exists. Thus, conspiracy theories may be almost defined by what they are against ('anti-everything') — rather than being 'for' anything.
Download it as a PDF here: Model of Russian Conspiracism